When selling a home, working with expert agents like those at Doyle Goodrowe Curated Living is valuable when factoring in a home's interior and its impact on real estate prices. The value of interior features is dependent on the types of buyers and homes in the area, as some additions will be more relevant than others. Before reviewing the five important factors of a home's interior, here's what you need to know about the Morningside real estate market.
Currently, the
Atlanta area
is experiencing a cooling market, with closed sales down 23% compared to the same time last year. However, sellers can still count on high median sales prices, which have increased by 12.2%. Low inventory is partially what keeps prices high, while a 13.79% decrease in
median days
on the market indicates buyers are still attracted to Morningside's residential energy and amenities. Keep these market statistics in mind when considering the five factors below.
Usable space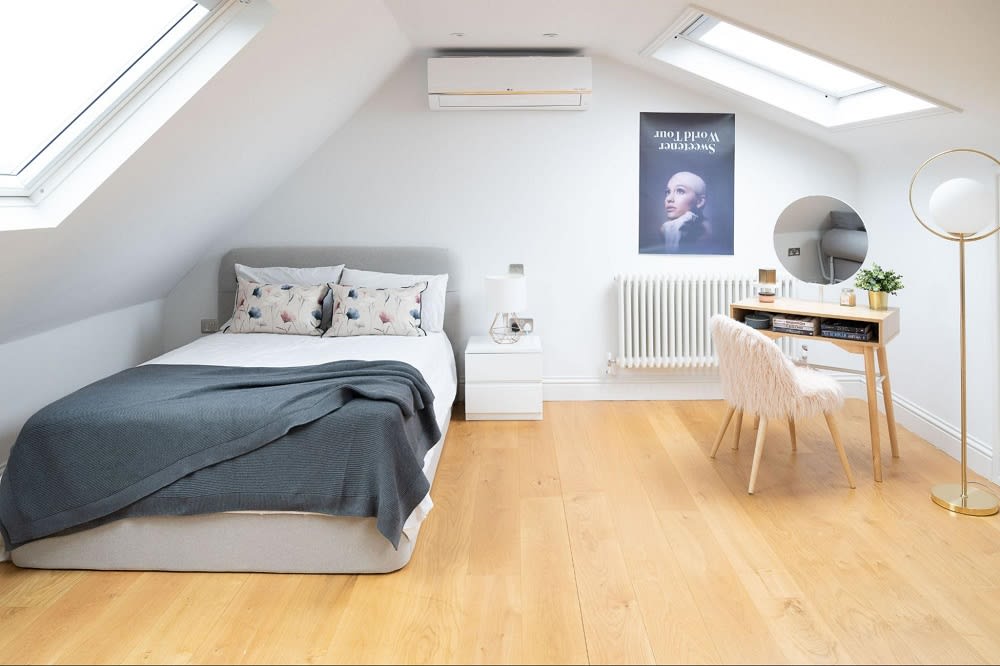 One of the most valuable parts of a home's interior is the amount of
usable space
it provides. Having additional areas of the home, like extra bedrooms to turn into a guest room, office space, or entertainment areas, can make a property stand out from others on the market. Areas providing extra square footage like attics, basements, or a separate casita or mother-in-law suite also boost the value of Morningside homes.
Be sure to factor in storage spaces when thinking of usable space. Having built-in storage for seasonal clothes and décor or an extra garage or stand-alone shed for recreational vehicles and items can prove valuable. Older, historic homes found in Morningside, like Tudor, Four Square, and Craftsman style homes are beautiful properties, often surrounded by natural amenities. However, an outdated interior design without enough space or lacking an open-concept design can be inconvenient for buyers.
The kitchen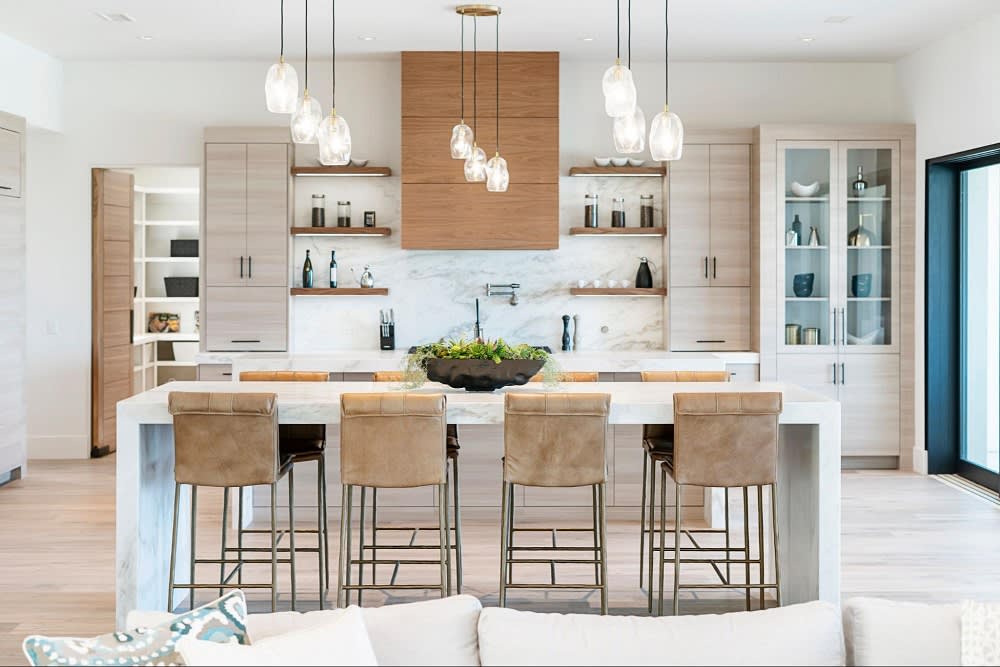 The kitchen is a popular home renovation target for any property, including Morningside homes. The kitchen is a central part of the property, as it's a multi-functional space designed for cooking, hosting, and socializing. Taking the time to simply clean off countertops and organize cabinets can help a home's perceived value during the marketing process. There are serious benefits for major and minor kitchen renovations as well.
A
minor kitchen renovation
has a great ROI of 98.5%. Rather than knocking down walls and replacing cabinets, Morningside residents interested in increasing their home value can refinish cabinets, give walls a fresh coat of paint, and replace appliances. A major kitchen remodel has an ROI of 91%. Although more costly, there's also more to gain, especially in neighborhoods like Morningside, where buyers are willing to make a higher offer for better amenities. Focus on adding space and usable areas to cook and host, like islands, cabinets, and double appliances.
The bathrooms

Another common area of the home's interior that affects a property's real estate price is the bathroom. A non-functioning or unappealing bathroom causes serious obstacles in the home-buying process for obvious reasons, while a bathroom that's well renovated can positively impact a home's price. Creating a bathroom that feels modern and new can help a buyer feel like it's their own, while luxury additions to master bathrooms can entice buyers to consider your home over other listings in the area.

Minor bathroom remodels have the best ROI, at 102%. If the layout of your bathroom is already working, all it may need to feel fresh is some updated lighting, a different showerhead, and new paint on the walls. Major bathroom remodels have an ROI of 93.2% and may be necessary for older homes in need of an update. Switching out a shower/tub combo with a standing shower and decorative tiling, replacing the vanity, or upgrading the plumbing are all common steps that can positively impact your home's price.
Wall color
The color of your interior walls has a serious effect on the mood and lighting of a property. Since aspects of a home, like the colors used in décor, are so subjective, real estate interior design typically sticks to light and neutral colors that appeal to everybody. An outdated or worn interior paint job can also have a negative impact on your property, as buyers won't be interested in a home that looks old or used.
If you're interested in something other than white or light beige, a trend in Georgia is to use
nature-inspired colors
. Warmer colors like brown, terracotta, natural greens and blues are all rising in popularity. This change in taste is influenced by the desire for outdoor spaces and provides an interior with a touch of biophilic design.
Energy efficiency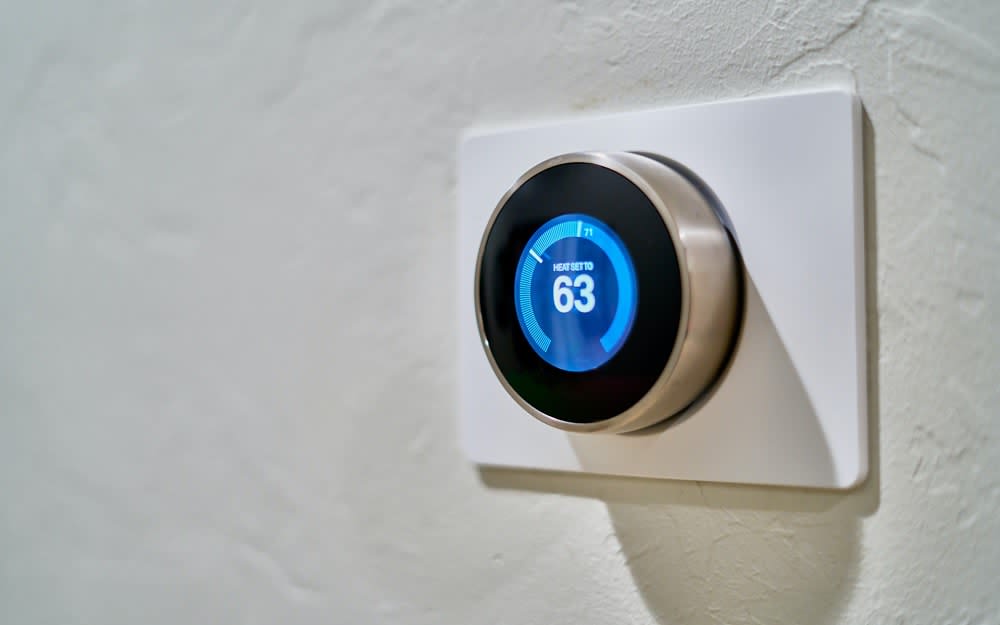 A comfortable indoor experience can become costly, especially in areas like Morningside, where winter nightly lows and summer afternoon highs make air conditioning and central heating a necessity. The incorporation of energy-efficient additions is desirable for buyers and can increase a home's real estate price. If your home doesn't have any energy-efficient appliances, a home energy auditor can direct a homeowner on what projects to take on.

A popular addition to homes is energy-efficient windows, which can help decrease energy costs by 12%. Rather than compromising a beautiful natural view by closing blinds against the sun or drawing curtains against the cold, the windows help regulate the interior temperature of a home. Other projects like solar panels, energy-efficient refrigerators, and smart thermostats can also cut down on a home's utilities, making for a more desirable long-term investment.
Ready to upgrade your Morningside home?
When reviewing your home's interior, think about the usable space available, as well as popular rooms like the kitchen and bathroom. Having a property with an exterior that meets buyers' standards and is in good condition has serious positive effects on the real estate price. If you're ready to list your property, contact one of the experienced agents at
Doyle + Goodrowe
to guide you through the process.