The market for
Midtown real estate
is hot right now. Many homes are going quickly, and it's not uncommon for properties to receive multiple offers before going under contract. This doesn't necessarily mean that every home will sell for a price above asking or reach its full earning potential. If you want to maximize your ROI and get the most from your upcoming home sale, there are a few things you'll want to do ahead of time to better position your home to stand out on the market. Here are some expert tips and tricks to follow as you test the market.
Get an inspection ahead of time

Nearly every home will undergo an inspection before closing. More often than not, the inspection happens during the buyer's option period after a deal has already been made. The buyer will hire their own inspector to review the home and ensure no significant structural or financial concerns. The contract usually allows them to renegotiate the final price or walk away from the deal entirely if they are unsure about the home's condition. Nobody wants to see a deal fall apart at this stage, but it happens more often than you might think. The best way to avoid this type of issue is to complete your inspection ahead of time. This allows you to make any necessary repairs before you list your home. If you don't want to make the financial investment yourself, you can at least disclose the home's condition on the listing.
Determine the best price for your home

Pricing a home is a delicate art. On the one hand, you don't want to price your home too low and risk making less money. You also don't want to price your home so high that you don't generate any interest. Even if you get a deal for that number, the home may not appraise, and your buyer could struggle to get the necessary funding from their lender. You can avoid these problems by knowing how to best price your home.

Start by asking your realtor to run a Comparative Market Analysis for you. This report will tell you more about what other homes in your area have sold for in recent months. Once you have this information, you can estimate a ballpark price for your home.

Ensure you don't price yourself at a number that causes you to sit awkwardly when buyers filter their search engines at a specific dollar amount. For example, you are better off pricing your home at $595,000 rather than $601,000 if your home is worth $600,000. The exception to the rule is if there are no homes priced between $600,000 and $650,000. Buyers who have been pre-approved for a loan at this number will likely be shopping in this range, and you could dominate this section of the market if you are the only home priced at this particular number.
Take home staging seriously

Start by clearing out any unnecessary clutter from each room in your home. Remember that buyers don't want to see all of the cool stuff you have in your home. They are more interested in imagining what the home would look and feel like if it were theirs. This is an excellent time to take down any personal pictures on the walls or shelves in your home. Leaving these items up can make a buyer feel like they are intruding on your space when they arrive for an open house or in-person showing.

Once your home is decluttered and depersonalized, you can prepare each room for professional pictures. This is an essential step because homes listed with professional photos tend to sell quicker than others. These pictures will help your home show to the best of its abilities and will lead to you scheduling more showings and grabbing more buyers' attention when they see your home online.
Think outside the box when it comes to marketing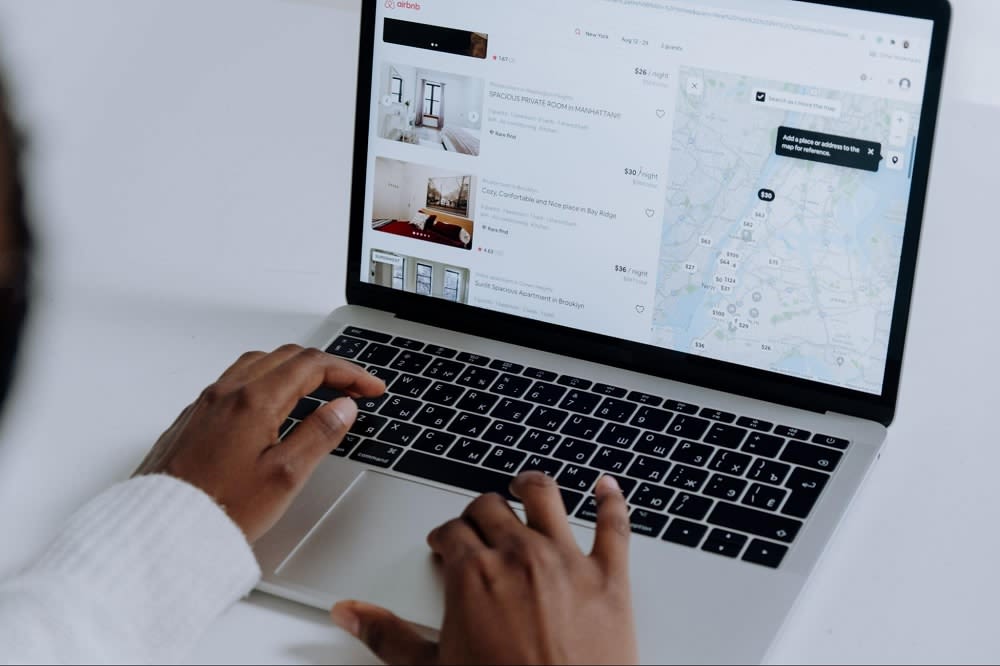 Photo courtesy of Pexels

Most people are well familiar with common forms of marketing, like putting a "for sale" sign in their front yard. This can be a great way to inform your neighbors about your home's availability. Don't neglect this step, but also don't stop here. Think about using new and cutting-edge marketing strategies to generate greater interest in your home. Your realtor will be beneficial in this area, but there are a few ideas that you can bring to the table as well.

Many people have successfully used promoted Facebook ad campaigns when selling their homes. Facebook will only spend what you authorize on your ads, and they will allow you to tailor your campaign to people in a specific age or geographic range. Facebook will also store users' information after they click on your ad once, increasing the likelihood that they will see your ad again in the future. Facebook's system is set up this way so that each user sees the most relevant ads for them, and it can work well in your favor.
Work with an expert real estate agent
The
Doyle | Goodrowe Curated Living team
will help you earn top value for your property when you decide to sell. They have a deep knowledge of current market trends, and a keen eye for the home features today's buyers are most interested in. They will help you position your property for a quick and profitable sale. Reach out to their office when you're ready to take the next step toward putting your home on the market.

*Header photo courtesy of Shutterstock