Living in Atlanta comes with several perks for the everyday resident. Its position as the
eighth largest metropolitan area
in the country supports a thriving economy, pushing high job growth rates. The National Association of REALTORS named Atlanta
the number one market to watch
coming into 2023. There are many factors that go into this distinction, including a strong job market, renter affordability, housing shortage, and population growth.
Atlanta provides incredible options when it comes to the feeling and where they'd like to live, because its many different neighborhoods provide multiple communities with their own amenities and energy. Atlanta itself has a rich history, which feeds the active arts and music scene. The largest obstacle for buyers interested in Atlanta is deciding which amenities they want to live closest to. Review the information below to make sure a move to this city is right for you.
About Atlanta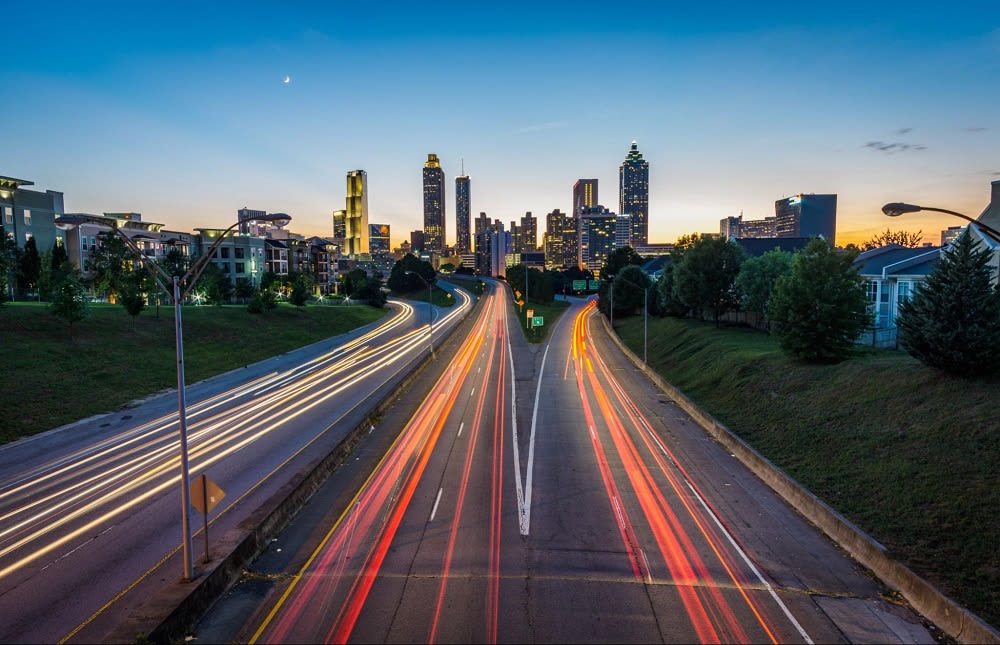 Atlanta has made a name for itself as one of the fastest-growing cities in the United States. Not only are young adults interested in educational and career opportunities, but Atlanta's extensive amenities also attract empty nesters and retirees. Some distinctions Atlanta enjoys are that it is
home to more film and TV productions than Hollywood
, it has the
third-highest concentration of Fortune 500s
, and it was named the
#1 Best State For Doing Business
for the 8th consecutive year by Site Selection Magazine.
Beyond business, life in Atlanta is a charmed one. Throughout the city, pedestrians can access walking and biking trails like the Atlanta Beltline Trails. Several public transit options are also readily available. Traveling in and out of the city is a breeze with the Hartsfield-Jackson Atlanta International Airport nearby.
The city was founded in 1837 and was originally known as Marthasville, named after the governor's daughter. Later, it was named after the Atlantic Railroad, as the city marked the end of the railroad's path. Those searching for Mid-Century Modern homes for sale in Atlanta will notice the impact of the city's history on its attitudes and appearance today. The Civil Rights Movement has always been a large part of Atlanta's past and present. Today, Atlanta represents the New South in its fast-paced city living.
Neighborhoods in Atlanta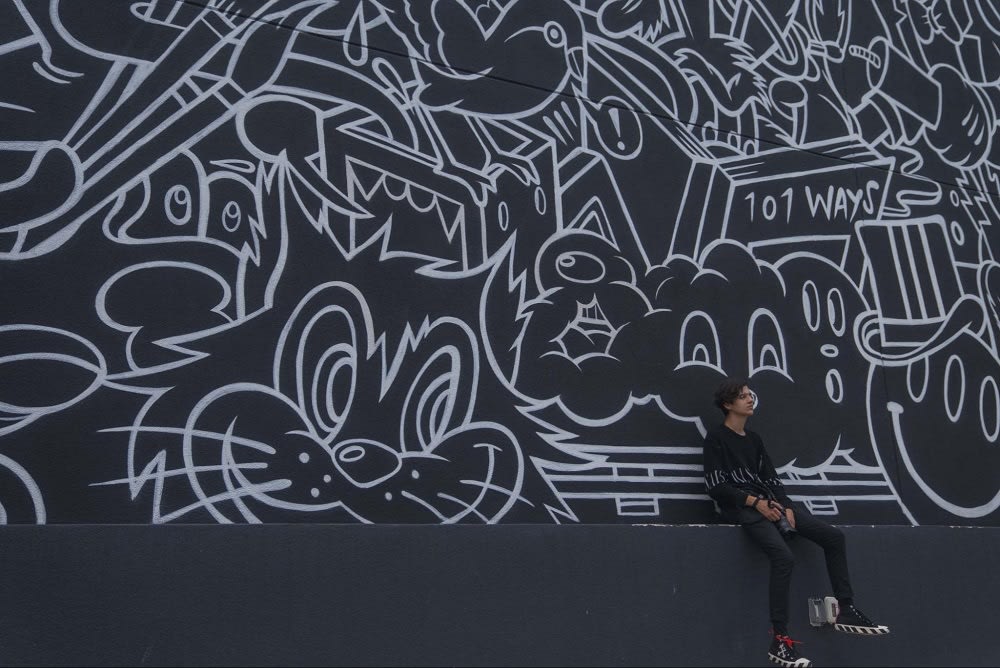 The vibrant neighborhoods of Atlanta span a mix of communities in the heart of downtown and nearby outdoor attractions. The trending, popular neighborhoods have their own unique perks while retaining Atlanta's southern culture. Neighborhoods like Midtown Atlanta overflow with art and energy. As the day transitions to night, the nightlife across the community thrives. This walkable neighborhood is great for residents interested in dynamic shopping, college town energy, and outdoor recreation.

Individuals interested in moving to Atlanta can also search in Buckhead, which is an elegant residential community. Its noteworthy architecture reflects equally refined shopping and dining. Old-school rich energy abounds in the historic homes at the Atlanta History Center and Swan House. Other popular neighborhoods in the city include Midtown, Westside, Eastside, and Downtown.
The cooling housing market
Like many other cities across the United States, the
housing market
in Atlanta is cooling off. Buyers looking for Modern Contemporary homes for sale in Atlanta will benefit from increasing supply and decreasing demand. Slowing demand is evident in declining residential sales, which are down 23% compared to the same time last year. Inventory has increased by 31.1% in the same amount of time.
Even with cooling market trends, the pressures of a growing population and Atlanta's strong economy keep homes in the area popular. Although on the rise, inventory is still slim, with only 2.1 months of supply. Buyer competition is also visible in median prices. Home prices have increased by 12.2% compared to the same time last year. While market conditions are more favorable than in the recent past, buyers can still expect some competition in a home search.
A booming economy
Atlanta's economy is booming, as it's one of the most popular locations for young professionals to work. The local
rate of job gain
in the city is 5.4%, which is 2% higher than the national increase of 3.4%. The city is the sixth-largest metropolitan area in the country. This job growth is expected to continue rising, totaling 1.5 million added jobs by 2040. Atlanta is also home to 16 of the 18 Fortune 500 Company headquarters.
In comparison, the cost of living in Atlanta is relatively manageable for residents. Rates are
only 5% higher
than the national average. Housing is the most expensive cost, 12% higher than the national average. These costs are offset by expenses for utilities, groceries, and transportation. All three categories are either below or at the national average.
Outdoor recreation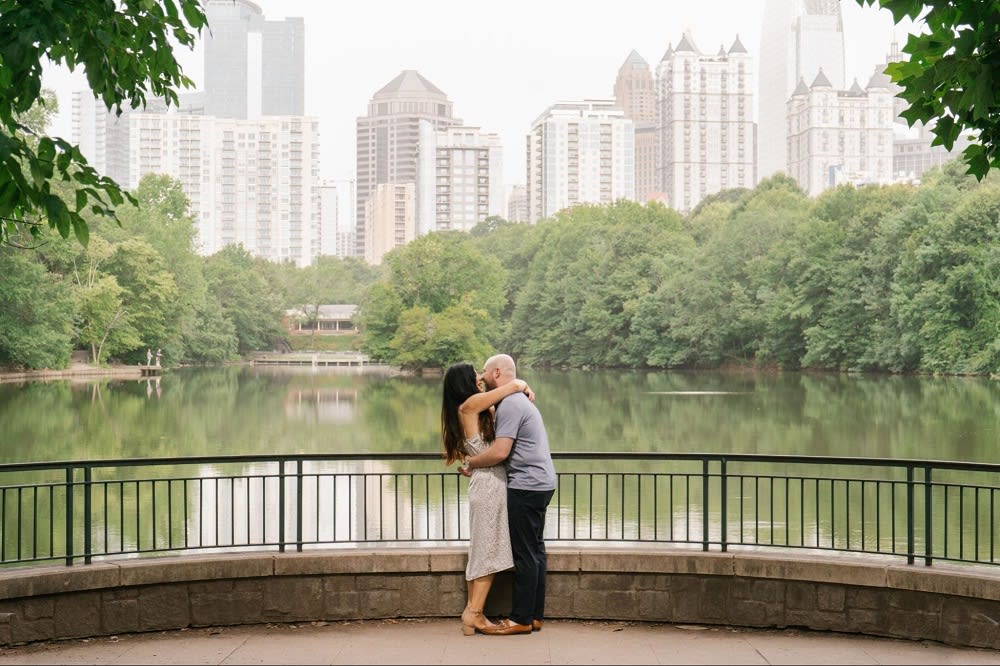 Buyers looking for luxury condos for sale in Atlanta can count on prime locations right next to the city's great outdoor recreation. The
Chattahoochee River National Recreation Area
is conveniently located in the middle of metro Atlanta. The river provides opportunities to fish, raft, kayak, and tube through the park. There are also several great hikes, including the East and West Palisades and the Cochran Shoals Trail. Other popular outdoor destinations include the Atlanta Botanical Garden, the Atlanta BeltLine, Piedmont Park, and Centennial Olympic Park.
Art and music scene
In a search for lofts for sale in Atlanta, GA, a buyer might spot notable public art pieces and funky street art that are characteristic of the city. The art scene is also showcased in institutions like the
High Museum of Art
. The High Museum of Art, the most renowned art museum in the southeast, is home to a collection of art ranging from classic to contemporary. To hear the city's soul, residents can explore the live music scene at intimate venues like Aisle 5. For classic blues, longstanding Blind Willie's Blues Club offers a side of Cajun cooking with a gritty tune.
The music scene booms year-round, with festivals open to the public. Sweetwater 420 Fest in Centennial Olympic Park features live music, art vendors, and a comedy tent. Festivals with a nationwide draw include the A3C Hip Hop Festival. Attendees can listen to 200+ performances, watch competitions, and attend educational programs. From indie to blues and other genres, the annual music festivals celebrate all types of music preferences.
Ready to move to Atlanta?
Buyers moving to Atlanta can count on a range of amenities. As the housing market continues cooling, buyers should take advantage of increasing inventory in desirable neighborhoods. However, finding Modern homes for sale in Atlanta that meet all your requirements can be difficult. For the best chance of quick success, work with local experts like the agents at
Doyle | Goodrowe
to help you find your dream home.